---
Our German Shepherd Dogs - -
HOME PAGE
---
Bindi
---
June 2008
First Obedience Trial
(Click on photo for a larger size.)
---
06/14/08
Bindi and I participated in the Rally Obedience Show in Texarkana today. We competed in Rally Novice A class. We had a qualifying score of 90 out of 100, green ribbon. We were 1st in our class, blue ribbon and blue towel. The qualifying score is the first "leg" of three "legs" needed for an AKC Rally Novice title.
Video
(Bindi - Front Sit)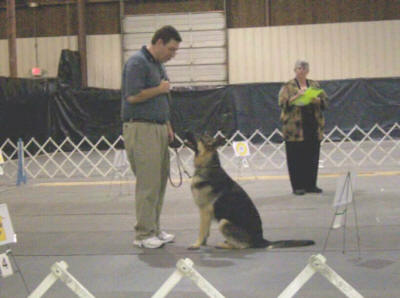 (Bindi - Green Ribbon, Blue Ribbon, 1st place Blue Towel)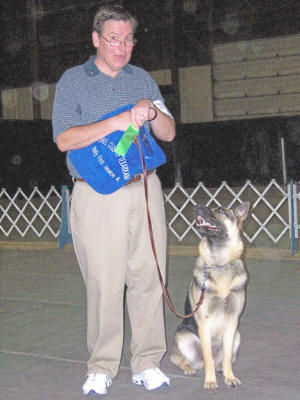 We plan to compete at Bossier on July 5, Longview on July 26, and Ruston on August 23.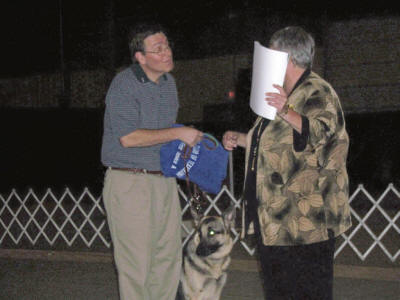 Awards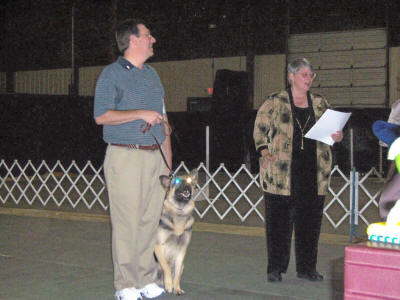 Awards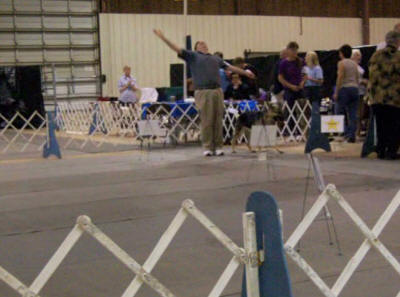 Finished!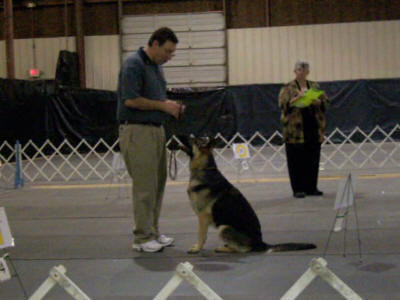 Front Sit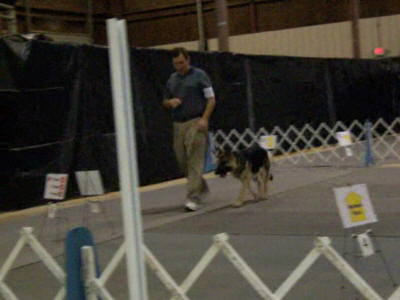 Heeling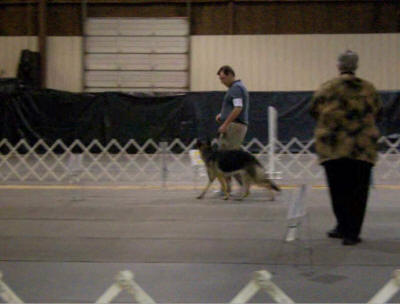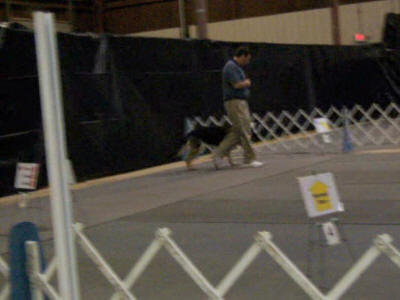 270 turn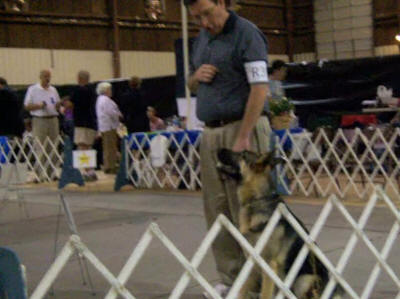 Halt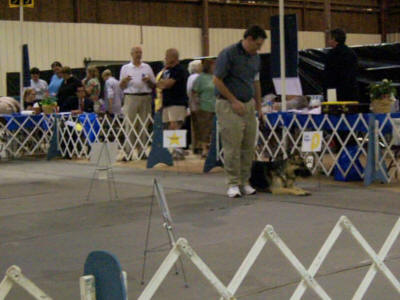 Down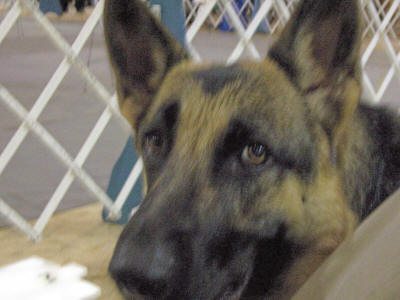 waiting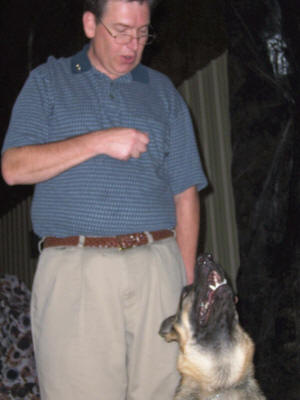 warm-up - "look at me"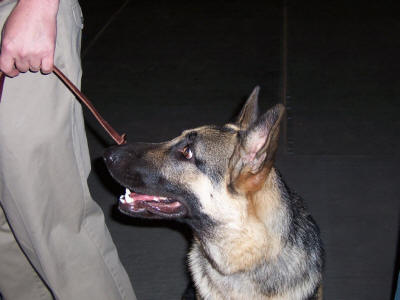 ---
05/08

Obedience Training Notes:
WOW! What fun we had at our Obedience Class. We had Graduation on May 5.
We also have been watching the Novice class and even go to participate a couple of weeks. It was great fun and Bindi did great. She even did the long "Sit Stay" and "Down Stay" off lead!
I hope to participate in Rally Obedience Trials over the Summer. My goals are to have fun, to gain experience, and to earn a "RN" (Rally Novice) title by the Fall. Because I am a Minister and serve in a church, I will only be able to show on Saturday. Therefore, it will take a while to get a title.


---
04/08
Obedience Training Notes:
Bindi and I are taking an Obedience Class at
Red River Obedience Training Club
in Shreveport during March and April. We are enjoying our instructors, Sherry and Jan, and all the other dogs and handlers.
I hope to participate in my first Obedience Trial this summer.
---
---
---