---
Our German Shepherd Dogs - -
HOME PAGE
---
Bindi
---
September, 2007
Our First Dog Show!
(Click on photo for a larger size.)
---
09/01/07
- - - We did it!
We participated in the Monroe dog show! I accomplished my three goals!
Two judges commented that Bindi has a wonderful temperament! That really excited me.
While she may never come close to winning her class much less become a conformation show champion, I am really grateful for the experience of showing her in a conformation show. It was exciting and fun. It challenged us both to learn and grow.
Bindi is a wonderful family pet with the potential to be a good working dog. I will continue to work with her to prepare for Rally and Obedience Trials. This is my passion. I truly enjoy obedience work.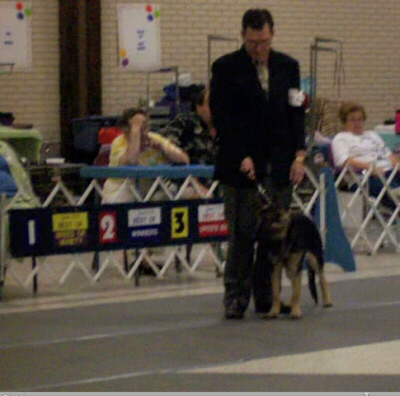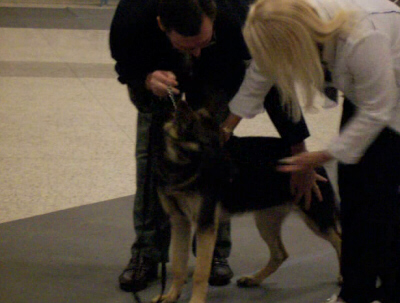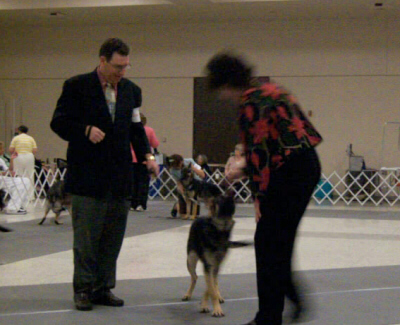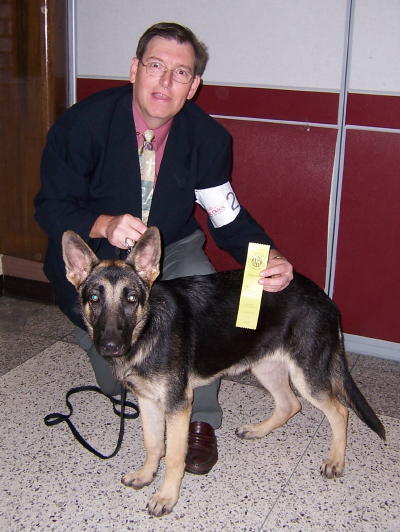 ---
08/07
Bindi is entered in the Dog Show in Monroe on August 31 and September 1. It will be fun and exciting just to participate.
(I hope I am ready!).
As a child, I dreamed of participating in a Dog Show. Now I can accomplish that dream.
My goals for this dog show are first to have fun, second to experience a dog show, and third not to make a fool of myself in the ring.
---
---
"A Wild Puppy and Us"
This is a short comparison between a wild puppy and human behavior.
---
---